Caribonix Innovative Design Inspires Local University New Website
Innovation, a term widely used by many, a term derived from the Latin word innovatus which is the noun form of innovare "to renew or change" steaming from in-"into" + novus –"new".
At Caribonix, we take innovation very seriously. While other companies and institution may fail, or lack the ability to innovate; at Caribonix, innovation is the heart beat to our entire organization. We inspire, we lead, we innovate, we research and we do what we love, to the best of our abilities with the highest of moral standards and integrity.

As Managing Director and Lead Designer of Caribonix, I'm very pleased with the team I'm blessed to work with and the quality of work we produce on a daily basis. Being surrounded by so many young, great and talented minds makes the perfect atmosphere for any University student/graduate seeking to build a vibrant career.
Innovation is a constant, it's a must and here we show you how as a company we put innovation to work in one of our latest design submitted to the University of the Southern Caribbean on Wednesday, 27 July 2011 3:56:50 AM.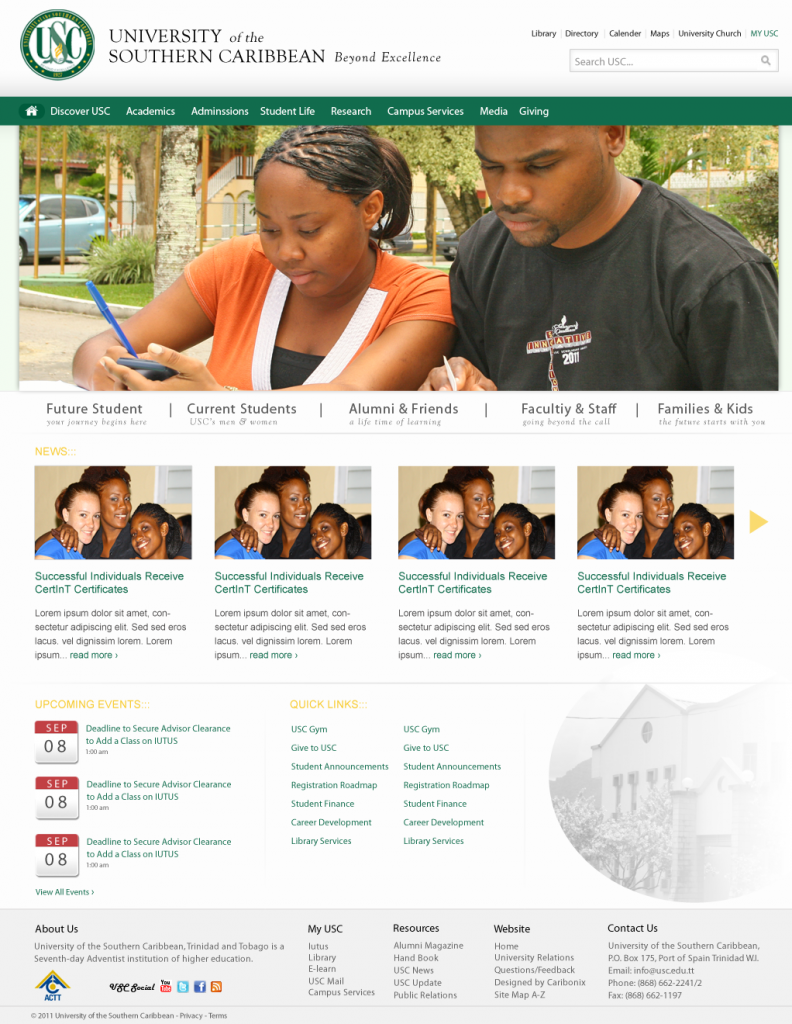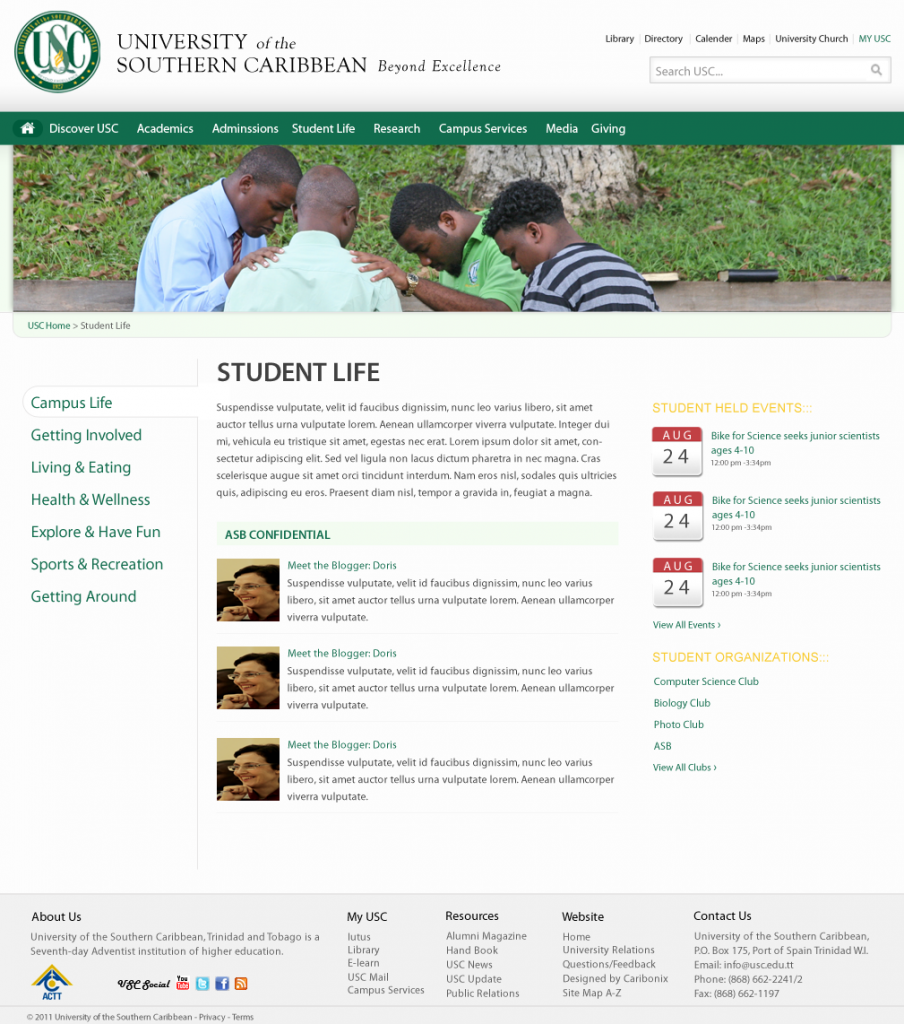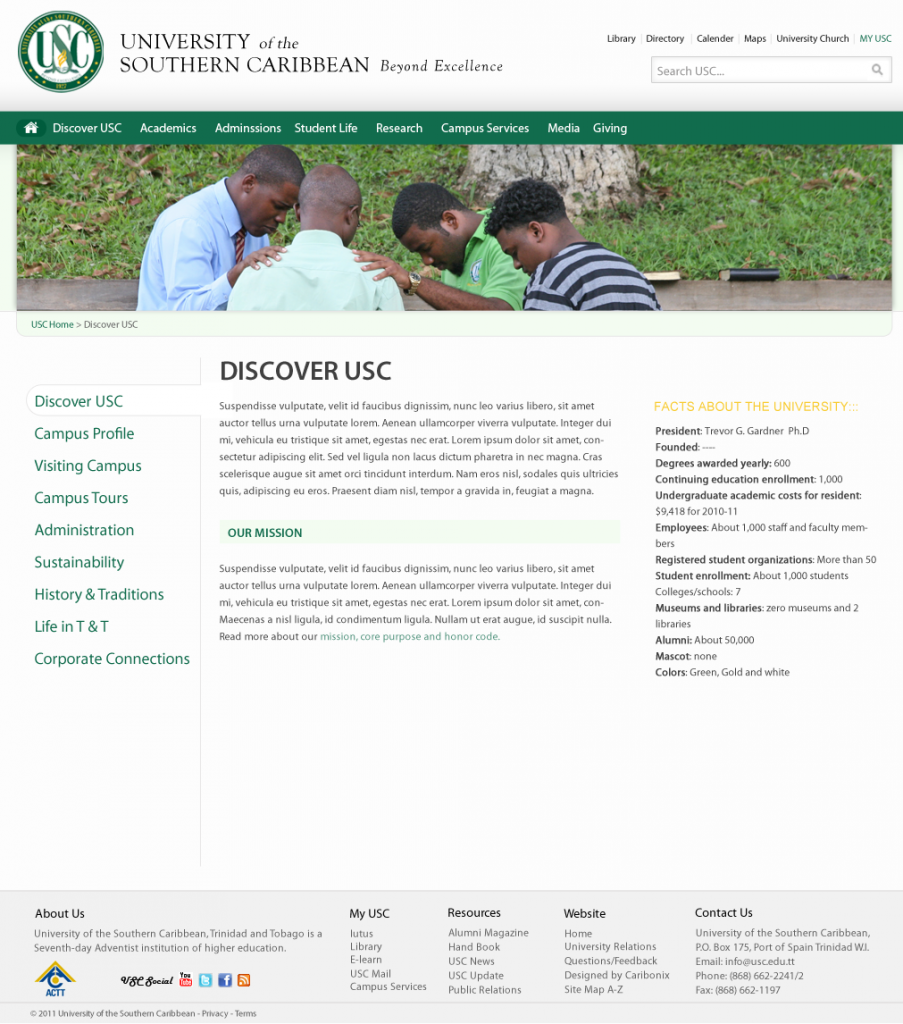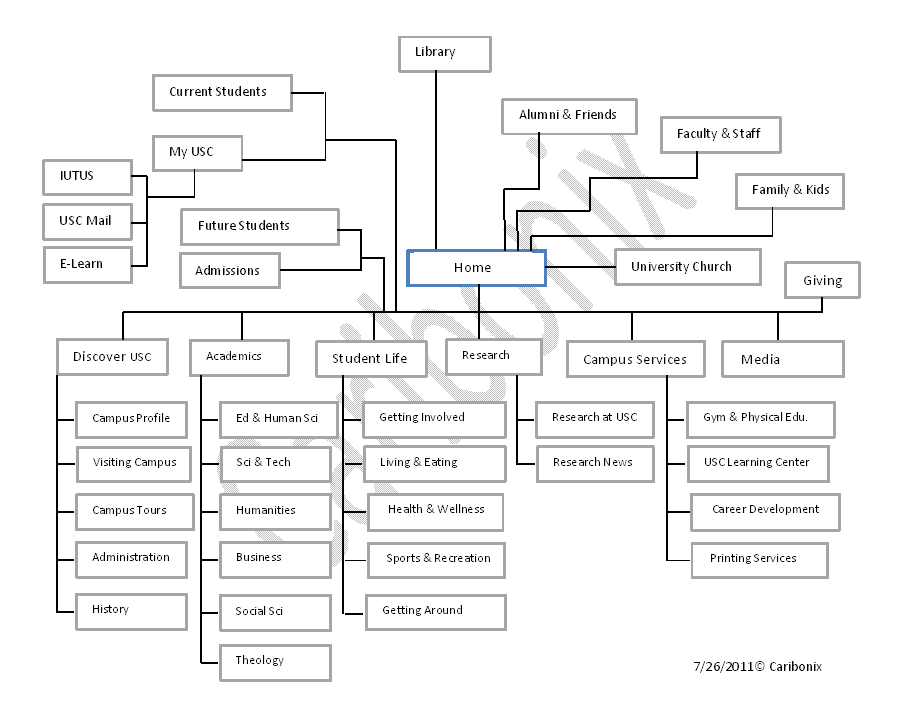 It is evident that Caribonix simply takes innovation, concept and idea generation to a higher level; our attention to detail is next to none. While this design only took me two nights out of my weekend to complete it's just a brief overview of what Caribonix as a company has to offer to the wider public and the Caribbean region.
It was recently brought to my attention that the current University website has a similar concept to the one pictured above but I'll leave that for you to decide and comment on in the comments section below.
I'm proud of all ideas, concepts and work that we produce and if the University indeed decided to utilize our innovative concept and ideas; it makes me happy to know that those who have been around longer than us are begging to take note.
Share your thoughts with us let us know what you think.
Sneak Peak into Caribonix things to come:
University Website Design Philosophy: The concepts behind the design
New Website Launch for Caribbean Industry the Caribbean professional's premier solution to continuing professional development.
We're currently working on a Caribonix Web Application which will blow this design concept out of the "wata". We will release more news on this as we continue to work on it and push towards its release date.