Is your website showing not secure?
Say Goodbye to Website Not Secure – Or Get Your Money Back
Fix Google Chrome "Not Secure" error message. Secure your website to protect customer data. Give visitors confidence to interact with your site and help make the web safer for everyone.
Website "Not Secure" says Google Chrome.
Is your website safe from hackers? Google is leading the way to create a more secure internet. If you don't have a trusted SSL certificate for your website, it'll be labeled as "Not Secure" on Google Chrome.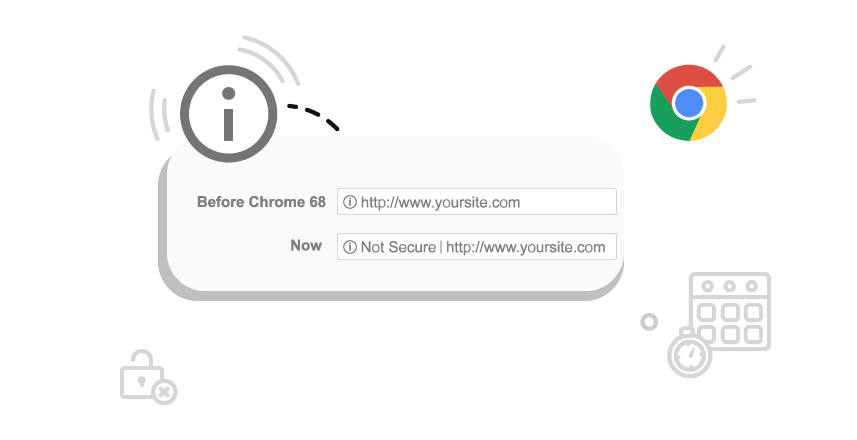 Remove "Not Secure" error message.
With this error message anyone visiting your website will know it's not safe. This can devastate your business as visitors may decide to go elsewhere for your product or services. Get serious about protecting customer data.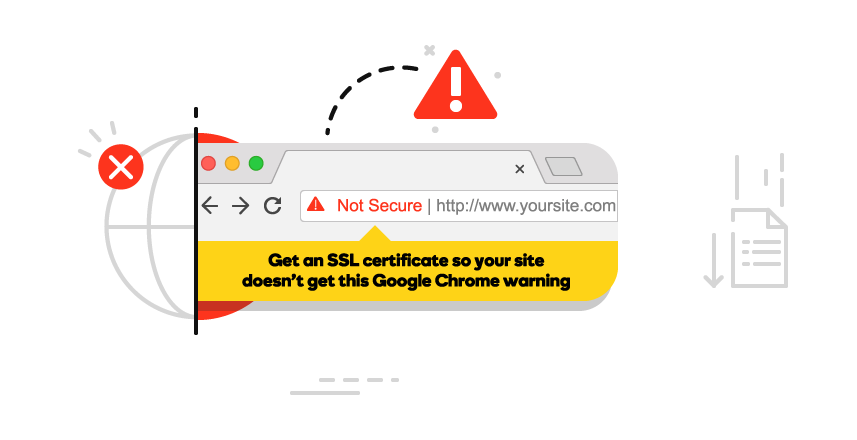 Get the Secure (green) lock.
Secure your website with HTTPS (SSL) to remove "Not Secure" error message. It protects you against hackers by encrypting your website traffic, shows visitors your site is secure, improves SEO rankings and speed.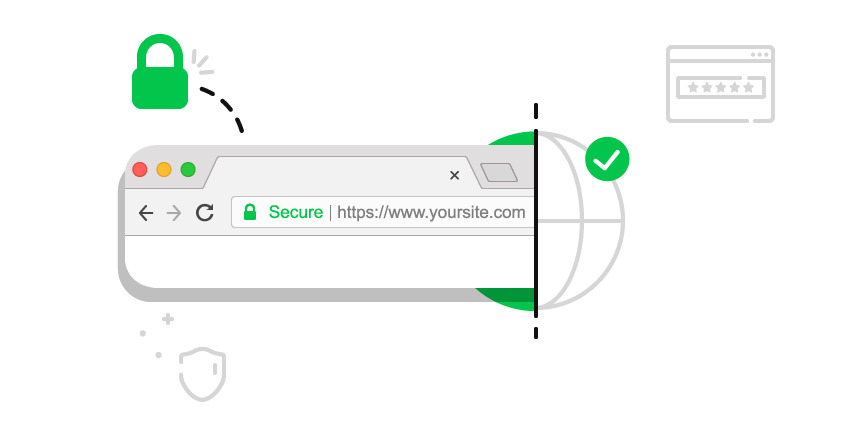 Fix HTTPS (SSL) Errors
Having no or poorly configured SSL Certificate can generate errors when visitors try to access your website via HTTPS. We will fix all SSL errors like mixed content, mismatch, no secure connection and more.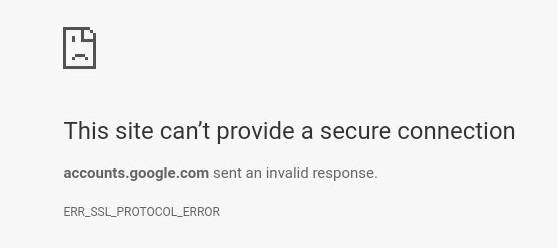 Website HTTP to HTTPS Conversion
Don't get penalized by Google for not having a secure website. Let us fix your website "Not Secure" by handling your website conversion from HTTP to HTTPS, and setup proper redirection to your HTTPS website.

"Caribonix fixed my website "Not Secure". I knew I didn't have the expertise to do it myself. Thankfully, I trusted Caribonix with my website and they handled everything for me. Awesome work, great communication before, during and upon completion. Highly recommended."

Roberto Cervantes

-

@ A.P.E.X Subsidiaries
"I run a small educational website. So, I was a little bit hesitant at first, about the cost. However, they offered to fix my site "Not Secure" and I would only pay if they were successful. Caribonix fixed and secure my website. Now my students are safe, it's worth the money."

Dwayne Lubin

- Owner

@ LubsEduTime
What's included?
We'll install and configure your website SSL certificate. Including database changes and making sure everything is setup correctly for Google once the conversion has been completed.
Setup/Fix/Configuration of SSL
HTTPS configuration & redirection
Manual check of pages/posts1
Manual check of files (logo, images, etc.)
Limited Time Offer
Act quickly to lock in your discount. Prices are currently 40% lower than their normal level. As demand for our services changes, we adjust our prices.
Fix Website "not secure"
$179*
/ per site / one-time
Google browser security compliance
Faster page loading speeds
Improved rankings with Google Search
Encryption for all your website data
Buy Now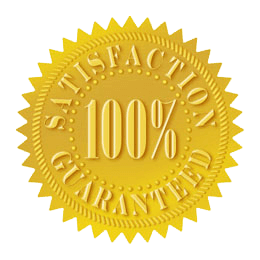 No Hassle 100% Money-Back Guarantee!
You are protected by our No Hoops, No Hassles 100% money-back guarantee refund policy within 60 days of payment. If we cannot fix your website "Not Secure" error message, we will issue a prompt refund and give you every cent back…. no reason required … AND still be friends!
Frequently Asked Questions
What is SSL?
SSL stands for Secure Sockets Layer. It's a protocol used to encrypt and authenticate the data sent between an application (like your web browser) and a web server. This leads to a more secure web for both you and the visitors to your website. HTTPS is the secure version of the HTTP protocol.
What do you need to fix my site?
To successfully complete the process of fixing of your website "Not Secure" error message. Requires access to your website admin (like your WordPress back-end) and web hosting provider login. After payment a secure link will be provided to submit this information to us. Only authorized personnel will have access to this information, which will be deleted upon completion.
I don't sell or take payments on my site. Do I still need SSL?
Yes. Even if you're not currently taking payments, have forms or collect information from your visitors. HTTPS (SSL) is still recommended to protect your website from hackers by improving your security. It ensures all your website data, URLs, headers, and contents are confidential.
How long will it take to fix my site?
We work very fast, once your payment has been made and all access information has been submitted to us. It may take roughly 24-72 hours to have the HTTP to HTTPS conversion completed. This however greatly depends on the size and complexity of your website.
Do I need to buy or pay an additional fee for SSL?
No. There are no additional costs for SSL, thanks to an initiative by Let's Encrypt and Google to offer FREE SSL to everyone. We merely handle the technical aspect of setting it up for you, most popular web hosting providers already support Let's Encrypt. However, if yours do not (like GoDaddy by default) you may need to purchase it separately or switch to a web host that supports FREE SSL. We can help with this as well.
What happens if I don't convert to HTTPS?
If you choose not to have the conversion of HTTP to HTTPS done to fix your website "Not Secure" error message. Then you are making the decision to leave your website at risk to potential security breaches that could cost you thousands in the future, restitution for customers, lost revenue and reputation.
Will HTTPS help my SEO?
Yes. According to Google they will be giving secure websites a higher priority, which means improved page rankings with Google Search for HTTPS enabled websites. Once the conversion is done properly, there should be little (if any, only temporary) to no negative impact on your current search engine rankings.
Will HTTPS slow down my website?
No. HTTPS will actually provide faster website loading speeds, if used on modern web servers with HTTP/2 protocol supported. HTTP/2 (originally named HTTP/2.0) is a major revision of the HTTP network protocol used by the World Wide Web.
What forms of payment do you accept?
We accept all major credit cards (Visa, Mastercard, American Express and the Discover Card) and PayPal for monthly or annual plans.
1, ºº, * Disclaimers
Third-party logos and marks are registered trademarks of their respective owners. All rights reserved.
Disclaimers
Third-party logos and marks are registered trademarks of their respective owners. All rights reserved.
Regular business hours are Monday through Friday, 8am to 5pm EST.
We provide no guarantee to improve users search engine rankings or provide faster page loading speeds. There are factors outside our control which determines search engine rankings and page load times.
* In cases of very high demand, we increase prices to help ensure you receive an acceptable turnaround time. This system is called high demand pricing, and it lets us continue to be your most reliable choice.
ººCaribonix Fix Not Secure service does not include, provide or sell, SSL Certificates. This service only covers installation or configuration of FREE SSL provided via Let's Encrypt Certificate Authority services. Users web hosting service provider must support Let's Encrypt service auto-install and auto-renewal or user must purchase a valid SSL Certificate separately from third-party vendor. Alternatively, users can migrate to Caribonix Managed WordPress Hosting services which includes FREE SSL and migration.
For websites utilizing GoDaddy hosting services. Let's Encrypt certificates are only valid for 90 days. GoDaddy does not support auto-install or auto-renewal on cPanel hosting accounts, so this process must be repeated manually every 90 days or your website will show a security error.
1 Additional charges may apply for sites over 50 pages/posts in size.
Work guaranteed for 60 days from service only if post-service recommendations are followed.