Transparent pricing, awesome value.
Get an estimate based on our $55–$95 USD hourly rate.
Custom Plugin Development
from
$
820
Custom Theme Development
from
$
840
Speed and Security Optimization
from
$
360
Website Design and Development
from
$
1,400
Car Rental Website Design and Development
from
$
2,500
E-commerce Site Design/Development
from
$
3,200
* The above prices are listed in USD and is just for illustrative purposes to give you an idea of what to expect. Every project is very different and gets individual attention and its own individual estimate.

Don't just listen to us. Here are what customers say about us.
Very pleased with the service
We got value for money, our website was built very quickly, all our questions were answered and we also received great recommendations.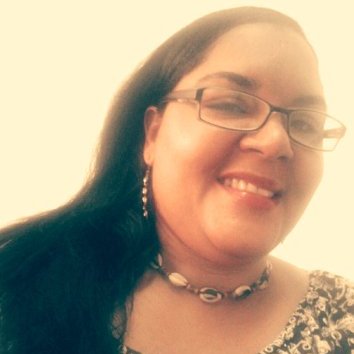 Excellent standard
Caribonix maintains an excellent standard that can be seen in all their visual and web designs. I could always count on them to produce show stopping work that my business can align with.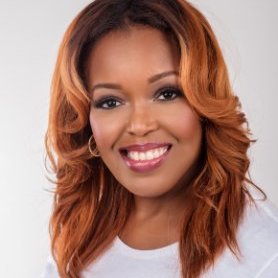 Helpful and professional staff
Very helpful and professional staff and Caribonix gets the job done in my opinion without hassle.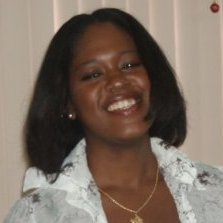 Frequently Asked Questions
What do you need to get started?
To get started please provide us: 1. Your business logo (if you don't have one, we can create a custom logo design for you), 2. Content (texts, images, videos, etc.) for your website, 3. Links to any other website you may like, 4. Any additional guidance you may have in mind.
Do you provide the content for website pages?
Yes. If you do not have any content for your website pages. We can create it for you with our website pages copywriting service and free stock photos. Simply, let us know upfront and we will include it in your free estimate.
Why should I choose Caribonix Website Design?
Website creation from Caribonix's Professional Web Services team gives you access to one of the top design agencies in the Caribbean with 10+ years' experience. We believe, if we help you succeed online then we will be successful as a business. This is why we provide a full suite of internet services backed by our awesome customer service.
What's your payment terms?
We require 50% deposit of the total fee before commencing work. We then invoice for the remaining 50% at the project half-way point.
What if my project is more complex and I need more functionality than your packages offer?
Contact us to discuss your project needs and we can provide you with a custom offer! We can design and build anything you need.
Do you provide web hosting and domain?
Yes. We provide Managed WordPress Web Hosting with one (1) free domain name registration or transfer for one year. Web hosting services are sold separately.
Can I give feedback on the web design as it's being built?
Yes. You will be able to review and provide feedback to us during your website design and development phase. We welcome your valuable feedback and comments, as it helps us create a website that meets your goals and objectives for your business.
What about updating my website?
Once your website is complete and delivered, we will provide you with a free training session. This will enable you to update your website yourself. If you are a busy business owner please contact us and we'll be happy to do it for you. So, you can focus on running your business.
Your pricing is outside my budget. Are you really worth the cost?
While you may find other service providers, freelancers or marketplaces that can provide lower pricing with less experienced talent, less reliability, less quality work and little to non-existent customer support. We've heard many horror stories from our customers who went for the cheapest option and often their projects were done poorly or never completed. As is the case with most major buying decisions, you get what you pay for. At the end of the day, we ultimately believe that quality comes at a price and are happy to work only with clients who value exactly that – quality over the cheapest price.
Do you do Search Engine Optimization (SEO)?
Yes. We do this by first using best practices as the foundation to build your website, this ensures that both your website structure and content is optimized for search engines. Additionally, we offer paid SEO services with a premium WordPress SEO plugin. This service is normally offered after your website has been completed.
Can you build my site on a web builder like Wix or Squarespace?
Yes. While do-it-yourself (DIY) web builders like Wix, Weebly or Squarespace can be extremely limiting. We can work with a website builder of your choice as an alternative to building a WordPress website.
What is WordPress?
WordPress is the #1 website creation software in the world. Powering over 25% of the internet, WordPress provides everything you need to create a beautiful and powerful website. Built by a community of global developers, WordPress is continuously being improved and refined to provide the best functionality and performance for its users. This open source approach has made WordPress the website creation and management platform of choice for new and skilled users all over the world.
Why WordPress?
In addition to being the most used platform for website creation, WordPress allows you to manage all of the content on your website from one place. It also has a wealth of themes, add-ons, and plugins that are easily installed as you are building your website, giving you nearly limitless options on customization.
Product disclaimers and legal policies
Regular business hours are Monday through Friday, 8am to 5pm EST.
Refund are provided as per our refund policy.
One-time build fees not applicable to receive order level discounts.
All prices exclude third party paid (premium) plugins/licenses. If required, plugins/licenses should be purchased by the client. Purchases made on client's behalf, may incur additional fees.
Products will automatically renew until cancelled. You may turn off the auto-renewal feature by visiting your Caribonix account.
Start Growing Your Small Business Online Today!
Access a full suite of services to take your small business to the next level.