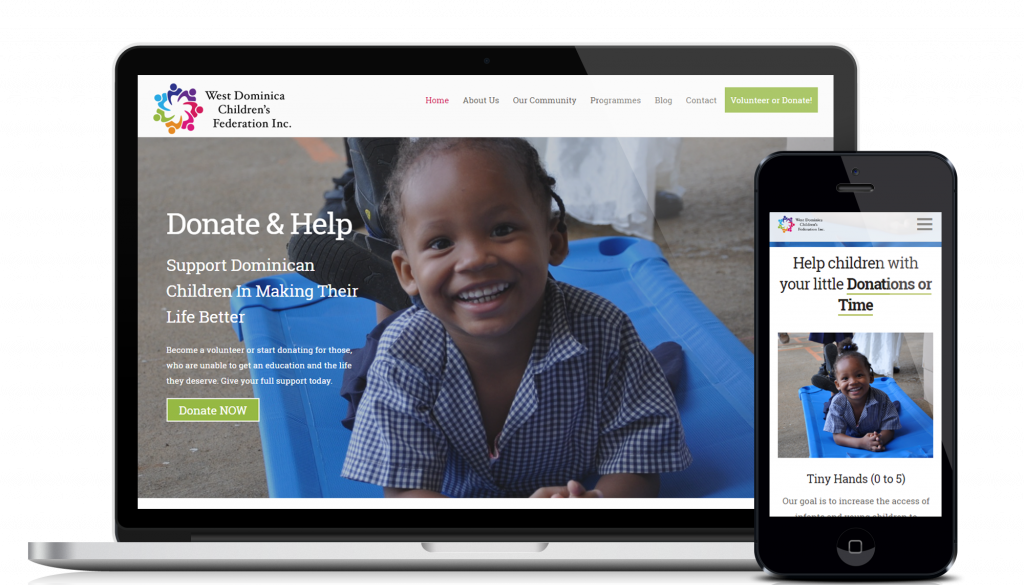 West Dominica Children's Federation
About:
A non-government organization based in Mahaut, Dominica working on behalf of children in 50 communities on the west coast of the Commonwealth of Dominica. Their aim is to build peaceful communities where children and youth can live in clean, safe and drug free communities.
West Dominica Children's Federation uses Caribonix to raise awareness and increase support for their organization. Additionally, by developing their website we helped broaden their reach, engage new and existing donors, expand their database of potential donors, build relationships with potential advocates and volunteers.
Services Performed/Provided:
Website design & development, mobile-friendly design WordPress content management system (CMS), newsletter sign up, contact form, web hosting, website maintenance & care, ongoing technical support
Industry:
Non-profit
Location:
Mahaut, Dominica