Our Mission
Caribonix's mission is to provide easy-to-use, creative tools that make it possible for anyone to publish and sell online; to build a place where people can access great technology they previously wouldn't be able to afford.
The Story behind Caribonix
Caribonix (then "Caribonix Studio") was founded in 2009 by Oudin Samuel as a junior at the University of the Southern Caribbean offering website design services. In 2010 the addition of Conlan King and Myron enabled expansion from Caribonix Studio to Caribonix as a company. This move introduced the inclusion of online marketing and web application development as service offerings to the public.
During the first few years we discovered that many clients and prospects were overwhelmed by the challenges and difficulty of getting started online mainly due to their lack of technical, web or e-commerce knowledge. We acknowledged the need of a reliable and competent team of website designers. Also early stage businesses with limited or small budgets could not afford the technology needed to effectively sell or promote online.
This drove our efforts to refocus our business. We delivered Caribonix as a platform/tool for publishing business websites with the main priority to remove the difficulty of creating and managing a website or online store. This empowers our customers to focus on what they do best; running their business.
What We Do?
At Caribonix, we make it easy and affordable for anyone to build a website and sell online. With our technology and support team you can grow and scale your business into a successful company without the technical work, stress and huge cost involved in building it on your own.
Our easy-to-use online publishing platform powers Caribonix.com, business websites throughout the Caribbean, and from USA to UK.
Our Leader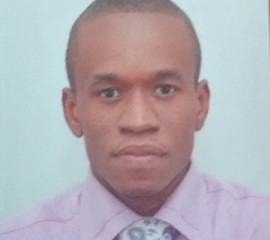 Oudin N.B Samuel
Founder & Chief Executive Officer
Oudin N.B. Samuel works with our leadership team to ensure our growth targets are met and exceeded. In addition to his main responsibilities in running the company and setting overall product strategy, he actively serves in engineering, design, and customer support.
Caribonix, made in the Caribbean with l
love

ve. Available everywhere.