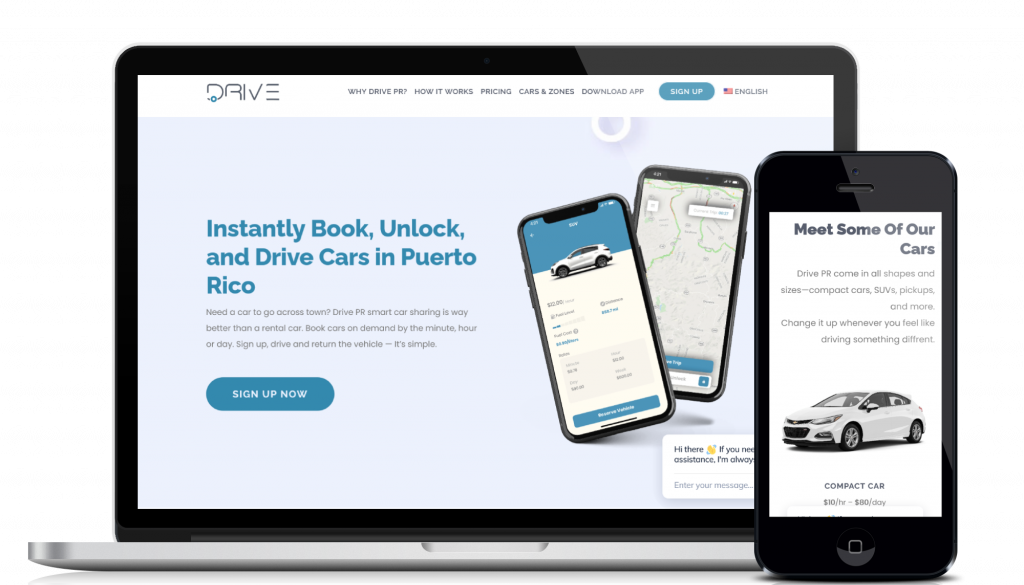 Drive Puerto Rico Car Sharing
About:
A new system of transportation in Puerto Rico. DRIVE PR helps people get anywhere in PR without having to invest in the high costs of owning a vehicle. Now people can instantly find the best vehicle that fits their needs. While others pay for their vehicle; with Drive Car Sharing App you only pay when you need to transport yourself.
Services Performed/Provided:
Website design & development, mobile-friendly design, WordPress content management system (CMS), integration with HQ Rental Software, contact form, web hosting, copywriting, website maintenance & care, ongoing technical support.
Industry:
Car Rental/Car Sharing
Location:
Puerto Rico